Nutrition and Hydration Week Sponsors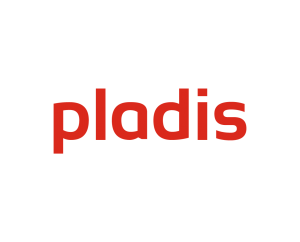 pladis is one of the world's leading snacking companies and home to beloved brands including McVitie's and Ulker. pladis is also proud to distribute a range of GODIVA chocolates exclusively for consumer-packaged goods channels around the world.
pladis owns regional brands such as Jacob's, go ahead!, Carr's, Flipz, BN, Verkade and many more, delighting consumers with products across the snacking category including sweet and savoury biscuits, wafer, cake, chocolate, gum and candy. Formed in 2016 with a promise to bring happiness to the world with every bite, pladis is the proud steward of more than 300 years' baking and confectionery heritage.
The expertise of its more than 16,000-strong global workforce spans 25 factories in 11 countries. As a responsible business, delivering the highest quality products and exceptional service, pladis' products are distributed to reach potentially 4 billion people across the world.
All pladis' plastic wrappers in the UK & Ireland can be recycled through its partnership with TerraCycle. Consumers can find their nearest drop-off point at TerraCycle.co.uk. All pladis products can be enjoyed as part of a healthy, balanced diet. For information, visit http:// www.123healthybalance.com/
Scott Snell, Vice President Sales, UK & Ireland, pladis, says: "The idea behind the collaboration is to raise awareness of the importance of good nutrition and hydration in care homes and hospitals. At the same time, we want to help residents and patients feel happy and connected, and we can't wait to see a record number of people enjoying a virtual afternoon tea on 16 June.  We were thrilled with the level of engagement in our McVitie's Tasties biscuit decorating competition last year and we want to continue to support care homes and healthcare professionals."

Lakeland Dairies
Website: http://www.lakelanddairies.com/foodservice
Facebook: @lakelanddairiesfoodservice
Twitter: @lakelandFS
Jean Cattanach, marketing controller for Lakeland Dairies comments. "We are delighted to share our dairy expertise with N&H Week to support their ambition to promote nutrition and hydration excellence. The goodness of milk in all its various formats, such as butter, cream, and milk can make a valuable contribution to nutrient intake. We're extremely excited to support NHS and care caterers in the UK and contribute to this global event."
With a proud heritage in dairy farming, Lakeland Dairies is a 100% farmer-owned and managed Irish dairy co-operative. It produces high-quality milk from the lush green pastures of its 3,200 family farms.
It's delicious dairy portfolio includes Millac Gold Double, the only cream alternative with real dairy cream and added Vitamin D, Lakeland Dairies Pure Irish Butter and a milk powder range which features 100% Dairy Milk Powders and their renowned  Millac Milk Powders with non-milk fat.
As a global market leader in the manufacturing of dairy based products, it processes more than 1.8billion litres of milk per year. Its foodservice products are developed with the professional in mind, delivering high-quality and functional products. Their expertise lies in technically advanced dairy products, which offers chefs and caterers the convenience of longer life products as well as extraordinary taste and fantastic performance.
Nescafe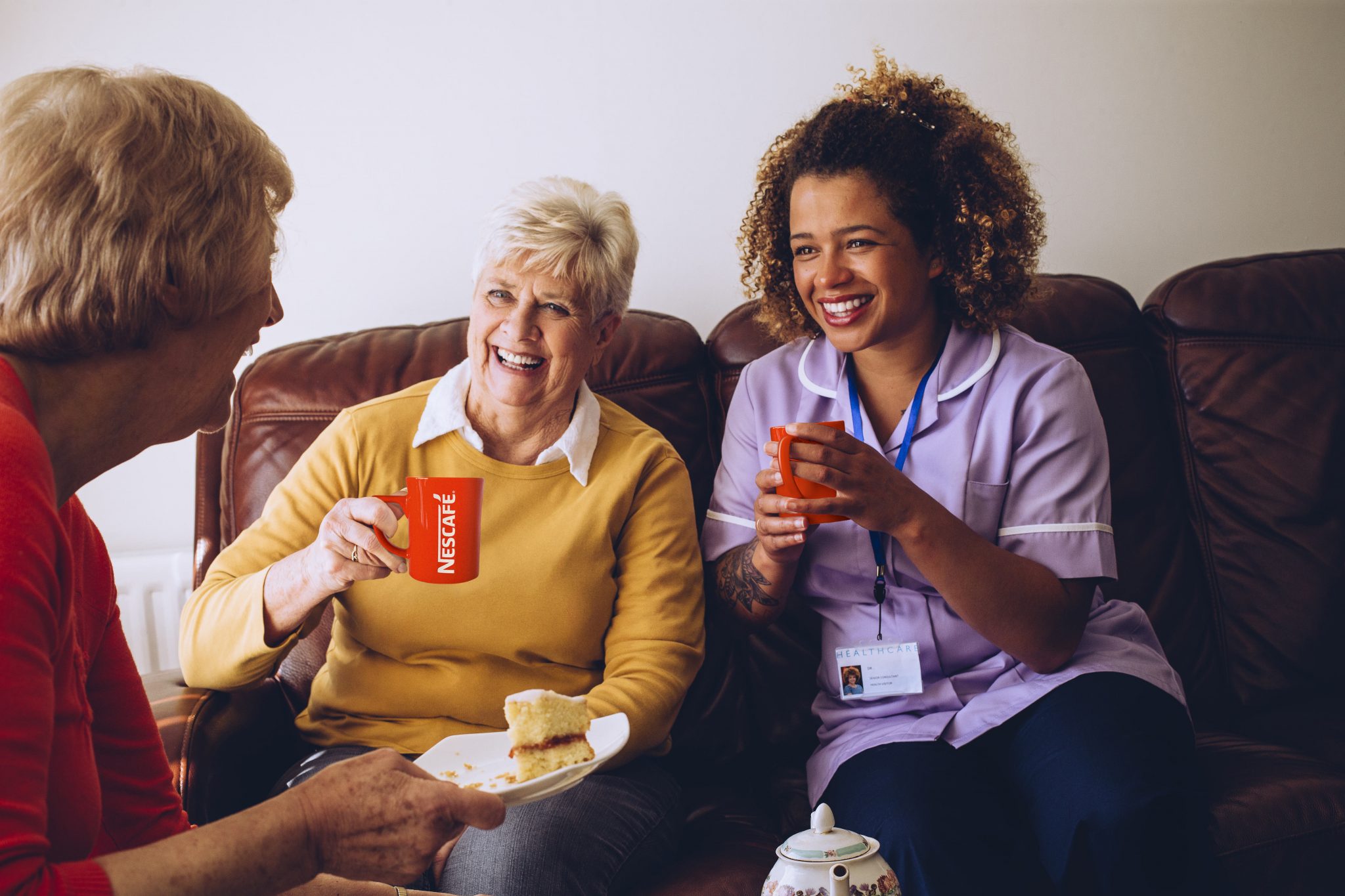 Website: https://www.nescafe.com/gb/our-coffees/original/
Twitter: @NescafeOriginal
NESCAFÉ Original hosts interactive Care Morning on Thirsty Thursday
As part of Nutrition and Hydration Week, which runs from 14-20 March 2022, NESCAFÉ Original within Nestlé Professional is hosting an interactive care morning on Thirsty Thursday, which is on the 17th March. Nutrition and Hydration Week is an annual event with a shared objective to highlight, promote and celebrate improvements to the provision of nutrition and hydration in the care sector locally, nationally and globally.
According to the British Nutrition Foundation, hydration is particularly important for older adults who are not in good health or have mobility issues, as well as other vulnerable adults. They may be more at risk of dehydration, and so need to be supported with regular fluid intake. During the free virtual event for care homes across the UK, the NESCAFÉ team together with Andy Jones from Nutrition and Hydration Week will be talking to care home managers and residents about the importance of hydration. In addition, a mindfulness expert will take residents through different exercises to improve their wellbeing, and a live band will play smooth grooves to boost their mood and keep them energised.
As part of the Thirsty Thursday event, NESCAFÉ Original is also providing a downloadable pack of fun and exciting activities for care home managers to engage with residents throughout the week, which gives them the chance of winning a tasty NESCAFÉ Original hamper.
Cecilia Farr, Beverages Brand Manager at Nestlé Professional, says: "At NESCAFÉ we know that when it comes to happy staff, residents and visitors, it's often the little things that make a big difference to their day. In fact, according to the Caterplus & Elior Report 2019, the food and drink offering of care provisions is a deciding factor for 60% of people. Furthermore, a Streetalk Staff attitudinal survey confirms that 70% of staff members agree that they feel more valued if their place of work has a good quality coffee offering.
"Like a decent cup of coffee from a brand they know and love. NESCAFÉ is the Nation's favourite coffee, with 4 billion cups drunk every year. We have recently renovated NESCAFÉ Original, to offer our consumers the same full and bold flavour they love, now smoother. Our new packaging highlights our Cup of Respect programme and encourages consumers to recycle our infinitely recyclable tins once they are empty. We want to highlight this on Thirsty Thursday with our care morning activities."
Andy Jones, Nutrition & Hydration Week adds: "We are excited to be working with NESCAFÉ Original to celebrate Thirsty Thursday. Nutrition & Hydration Week aims to create energy, focus and fun to educate people about the value of food and drink in maintaining health and wellbeing in health and social care. The care morning activity is a great way to engage residents – and to have a bit of fun."
To register to the event and receive the activity pack please visit: https://us02web.zoom.us/webinar/register/WN_r0V_HJwATPa0jNuaCYNGnQ
Becoming a sponsor of Nutrition and Hydration Week will provide you with an opportunity to both promote your business and to demonstrate your commitment to support improvements in the provision of nutrition and hydration to those in our care.
Our sponsorship package includes:
• Company name and logo prominently presented on main web page of Nutrition and Hydration Week website
• Company name, logo, brief description of company (100 words) and website link presented on sponsor page of Nutrition and Hydration website
• Company name and large logo prominently presented on all Nutrition and Hydration Week communications (newsletters, E-bulletins, publications)
• Option for a 50 word advertorial in the Nutrition and Hydration Week newsletter
• Acknowledgement of company as a sponsor at all conferences, meetings, consultation sessions where Nutrition and Hydration Week is involved.
We would love to feature you as a supporter of Nutrition and Hydration Week.
Interested in becoming a sponsor?