Nutrition and Hydration Week Sponsors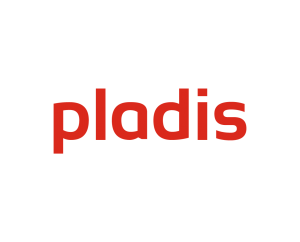 pladis is one of the world's leading snacking companies and home to beloved brands including McVitie's and Ulker. pladis is also proud to distribute a range of GODIVA chocolates exclusively for consumer-packaged goods channels around the world.
pladis owns regional brands such as Jacob's, go ahead!, Carr's, Flipz, BN, Verkade and many more, delighting consumers with products across the snacking category including sweet and savoury biscuits, wafer, cake, chocolate, gum and candy. Formed in 2016 with a promise to bring happiness to the world with every bite, pladis is the proud steward of more than 300 years' baking and confectionery heritage.
The expertise of its more than 16,000-strong global workforce spans 25 factories in 11 countries. As a responsible business, delivering the highest quality products and exceptional service, pladis' products are distributed to reach potentially 4 billion people across the world.
All pladis' plastic wrappers in the UK & Ireland can be recycled through its partnership with TerraCycle. Consumers can find their nearest drop-off point at TerraCycle.co.uk. All pladis products can be enjoyed as part of a healthy, balanced diet. For information, visit http:// www.123healthybalance.com/
Scott Snell, Vice President Sales, UK & Ireland, pladis, says: "The idea behind the collaboration is to raise awareness of the importance of good nutrition and hydration in care homes and hospitals. At the same time, we want to help residents and patients feel happy and connected, and we can't wait to see a record number of people enjoying a virtual afternoon tea on 16 June.  We were thrilled with the level of engagement in our McVitie's Tasties biscuit decorating competition last year and we want to continue to support care homes and healthcare professionals."
Becoming a sponsor of Nutrition and Hydration Week will provide you with an opportunity to both promote your business and to demonstrate your commitment to support improvements in the provision of nutrition and hydration to those in our care.
Our sponsorship package includes:
• Company name and logo prominently presented on main web page of Nutrition and Hydration Week website
• Company name, logo, brief description of company (100 words) and website link presented on sponsor page of Nutrition and Hydration website
• Company name and large logo prominently presented on all Nutrition and Hydration Week communications (newsletters, E-bulletins, publications)
• Option for a 50 word advertorial in the Nutrition and Hydration Week newsletter
• Acknowledgement of company as a sponsor at all conferences, meetings, consultation sessions where Nutrition and Hydration Week is involved.
We would love to feature you as a supporter of Nutrition and Hydration Week.
Interested in becoming a sponsor?